Anxiety, Depression &
Creative Issues In Los Angeles
As a writer for Psych Central I get to talk about my experiences treating clients with anxiety, depression, trauma, plus Highly Sensitive Persons, and creative professionals working in LA.
I was interviewed by Margarita Tartovski, MS, from the writing and editing staff of Psych Central, the website created to share information on all sorts of psychological issues.
Margarita Tartovski, M.S. of Psych Central writes…
This month we're pleased to feature psychotherapist David Silverman MA, LMFT, who pens the new Psych Central blog "Hollywood Therapy." He specializes in treating gifted, sensitive and creative professionals with various issues including anxiety and depression. Many of his clients are film and TV writers, novelists, actors, artists, designers, and studio executives.
As a lifetime member of the Writer's Guild of America, an executive producer, showrunner, and co-creator of TV shows and feature films, Silverman has experienced the writer's life, day-to-day, with creative blocks, rejection, procrastination, career transitions, struggles with career longevity, ageism, and the occasional knife in the back.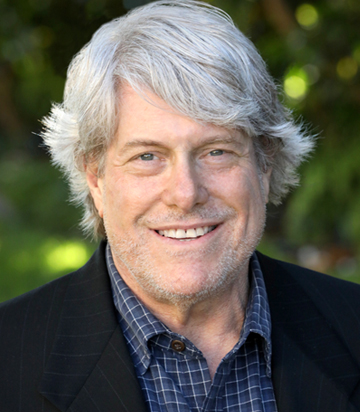 1. What's surprised you the most about being a therapist?
Well, honestly, when I started out I had some preconceptions about therapy. However, I never thought I'd be helping kids with autism, or families coping with trauma, or couples dealing with sex addiction, or helping homeless heroin addicts (with donuts and coffee at 5 a.m.) and with recovery.
I've dreamt about this career since I was about 10 years old, and I knew it would be fascinating, (as it always is) and challenging (as always). I guess I didn't realize how varied and how gratifying it would be.
2. What's the latest and greatest book you've read related to mental health, psychology or psychotherapy?
I've been using Eye Movement Desensitization Reprocessing (EMDR) specifically for helping creative professionals conquer "neurotic perfectionism" and in attaining peak performance.  EMDR has been used by the World Health Organization and the Red Cross, and has a 70% success rate.  It also achieves high rates of success in shorter time frames.
Francine Shapiro's book Getting Past the Past on EMDR has introduced me to a innovative alternative to traditional talk therapy which can effectively restore calm and balance to people's lives.  I'm also reading Linda Purcell's book "Tapping In," which is a great resource for therapists who practice EMDR.
3. What's the biggest myth about therapy?
I've picked up on a kind of an assumption that "there's no laughing in therapy." And there certainly are times when humor is not appropriate. However, I think it can also be extremely valuable in "breaking the ice," when discussing especially awkward subjects with our clients.
I find my use of self-deprecating humor in sessions can be helpful in shifting focus away from the usual "one-up" therapist-client relationship. When the therapist assumes the role of "the expert" in the room, the client may feel intimidated or put off. My sense is that a collaboration of equals makes for a better power balance.
4. What seems to be the biggest obstacle for clients in therapy?
Most likely, fear. Fear of the process, fear of the unknown, fear of discovering an inner truth that might feel threatening. While I try to create a safe, nonjudgmental space for my clients to explore their secrets, it can still be frightening for them to open up.
Of course, fear and shame are interrelated. It can take a great deal of understanding, empathy, and patience to help draw a person out of these interwoven traps, to help them find a voice. And that can be one of the most challenging aspects of therapy.
5. What do you love about being a therapist?
I love that now I get to help aspiring and working writers, artists and performers to overcome life and career challenges (like creative blocks, anxiety, depression, and addictions).  I've gone through my own career slumps and had to reinvent myself.  I've experienced it all myself, and worked through it.
I enjoy sharing the tools I've learned with clients who are going through similar challenges.
6. What's the best advice you can offer to readers on leading a meaningful life?
I tell my clients to follow their inner voice. I encourage them to try to do the things they've always loved, or always wanted to try — even if it means taking big risks and moving out of their comfort zone.
For everyone, life is about risk, and especially for creative people. You have to be willing to cross new territory, to try new things in order to create something original. It's OK to fail, even necessary.  And don't get bogged down dwelling on mistakes — if you're not making mistakes, you're not trying.
7. If you had your schooling and career choice to do all over again, would you choose the same professional path?
If not, what would you do differently and why?
I'm glad I got sidetracked after studying psychology in college. If I hadn't disappointed my parents and gone to film school for my MFA, then into writing for film and TV, I never would have met the great people I hang out with today. And, of course, I still write screenplays and work on various projects. I love the process. So I'm glad it was a circuitous route.
8. If there's one thing you wished your clients knew about treatment or mental illness, what would it be?
A lot of therapeutic modalities aren't well known. I wish clients, and for that matter, other therapists, were more familiar with methods such as Narrative Therapy, Solution Focused Therapy, and EMDR.
Anything new that isn't straight up "talk therapy" is often looked on with suspicion. I'd like the public to know that we have many approaches to therapy, and that when one isn't effective, another might be.
9. What personally do you do to cope with stress in your life?
Writing helps take my mind off the stress of working with difficult issues in therapy. Recently I wrote an original half hour TV pilot. I'm also working on a documentary about a homeless man who was able to get sober, find a job, and start a family.
Part of my job is coaching and providing therapy for screenwriters and TV writers. I like to keep up with TV shows and films so I can help clients better understand the marketplace they're writing for. Plus, I can always lose myself in a good movie.
Anything that takes me out of my head helps. I love to read, I'm kind of a news junkie, and I love live music. All kinds of music; classical rock, folk, reggae, you name it. I also use the methods I suggest my clients use, of course. Everything I pass on to others is something I've done myself — including mindfulness, and ways of "letting go" of negative or self-critical thoughts.
I've learned over the years something very basic. Unhappiness, in it's various forms, especially anxiety and depression, come from over-thinking. We dwell on things we've done, or haven't done and compare ourselves to others, and place pressure on ourselves. We have to learn to treat ourselves better – and with more compassion.
Call for your free 20 minute phone consult. 1-310-850-4707